OBESITY IS A DISEASE... IT NEEDS TO BE DEALT MEDICALLY... LEST IT'S TOO LATE...
Weight loss is not just to fit in your clothes... Weight loss is just not to weigh light on scale... It's much more than that... It's all about your health.
A scientific fact
Death rate is 25% higher if a person is 25% overweight and 50% higher if the person is 40% overweight.
Obesity has reached epidemic proportions in India in the 21st century, with morbid obesity affecting 5% of the country's population. India is following a trend of other developing countries that are steadily becoming more obese.
OBESITY is defined as a state of excess accumulation of body fat. It can result from increased energy intake, decreased energy expenditure or a combination of both.
Although often viewed as equivalent to increased body weight, this need not be the case - lean but very muscular individual may be overweight by arbitrary standards without having increased adiposity. Obesity itself can be considered as disease as well as underlying cause of many diseases.
Approach To Obesity Management By Dr. Deepak Chaturvedi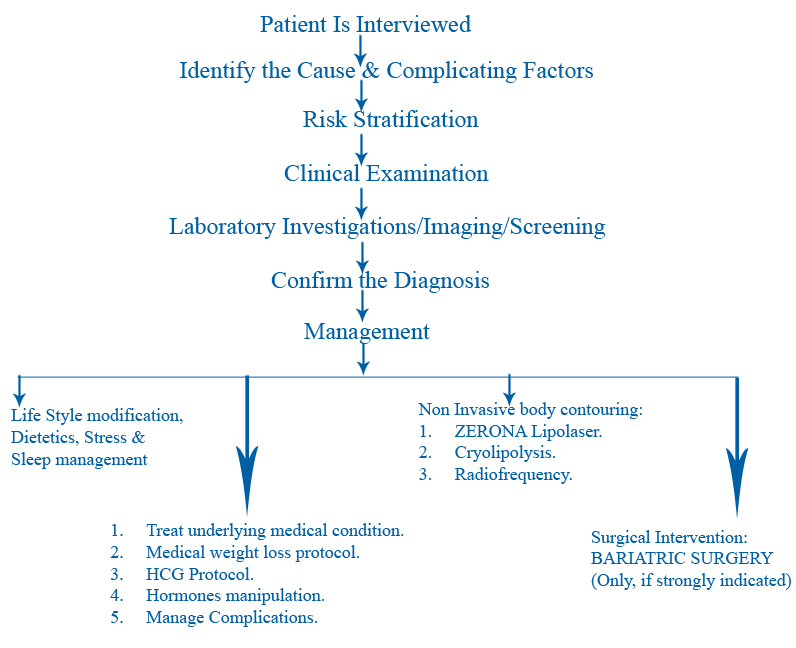 Read more - Obesity Management